One side of my family hails from Finland, and it is fun to note that Scandinavian Christmas traditions still carry a Yule Buck from ages past.  The Yule Buck (or Joulupukki in Finnish) is one of the oldest symbols of the Winter season, in part because Capricorn is the first moon of the new year. The Yule Buck is represented in modern times as bundles of straw braided and tied together to make ornaments.  Some stories of Santa Claus reflect him riding a billy goat, or driving a sleigh pulled by goats instead of reindeer.  In Finland, Santa is actually known as Joulupukki by name.
I'm delighted with the little bucklings out of Moon, Heidi and Leah.  Most of them will be for sale this Spring, but I think that we might hang on to Moon's little buckling for a while.  He is built so nicely and is already looking to be a solid little fellow; I am thinking ahead to crossing him with Heidi next year to produce more Snubian kids!  He has such a long wintry coat and I was tickled that he somewhat looks the part of a little Yule Buck so I looked for a good Finnish name.  In remembrance of one of my great-uncles, I looked up the meaning of the name Oiva and found it to be "splendid."  As he romps and plays with Heidi's kid, little Oiva is a Splendid Christmas Buck indeed.
Hauskaa Joulua – Wishing you a Merry Christmas!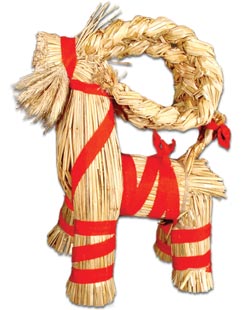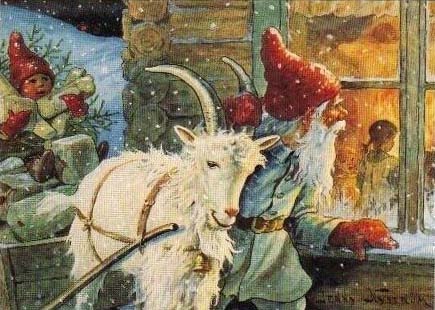 Christmas Card by Jenny Nyström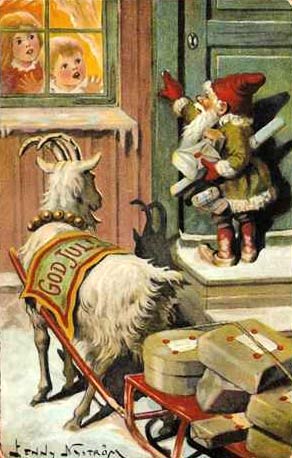 Christmas Card by Jenny Nyström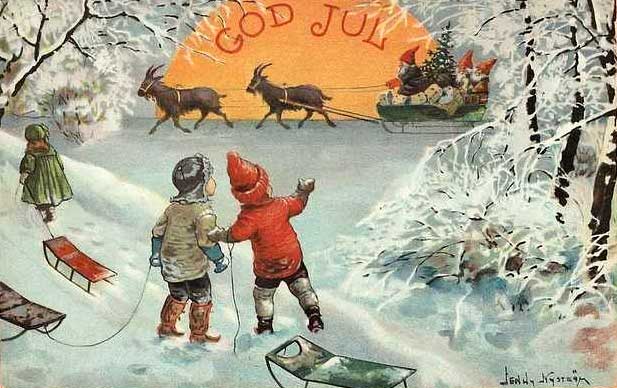 Christmas Card by Jenny Nyström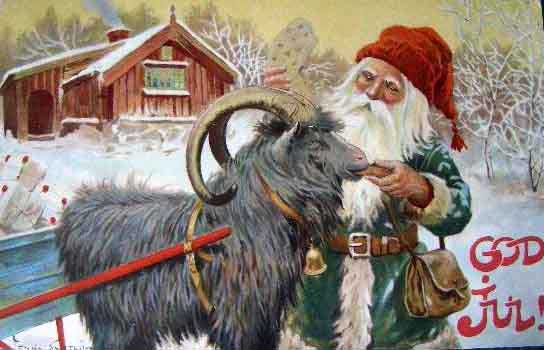 Christmas Card by Jenny Nyström