Welcome!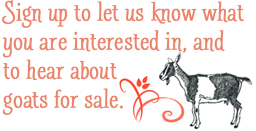 Sugarplum Dairy was established in Floresville, Texas with an initial herd of Spanish does and one Nubian doe. A friend of ours once told us that if you think you know something (or everything) get some goats and you'll have a whole new road of learning ahead. He was right! We realized that goats will quickly grow on you, and can quickly drive you nuts. We also realized we had been missing out on some good entertainment at watching the kids romp and stomp around the hills and dales.
Dairy Goat Does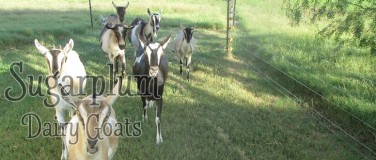 Sugarplum Cream Team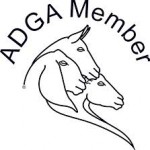 Our first dairy goat was a small grade Nubian that delivered a lovely Saanubian doeling on her first kidding. Having fallen in love with the sweetness of the dairy goats, we have continued adding to our herd. Several of our girls have superior genetics, champions, grand champions, and even national champions in their pedigrees!
Market Goat Does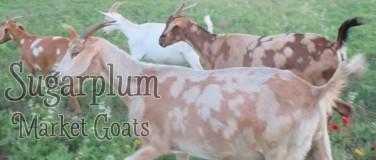 Our market does are primarily half-Nubian and of Spanish or Boer type to bring hardiness to their offspring. We also have percentage Boer and Kiko for meatier market goats.  We may have three to four dozen in the herd at a time so here are some examples of our does, most are sired by either our Nubian buck or our Boer buck.  We generally have young does like these available for sale in May and September, we may also have yearling or bred does does available in January and February.  Please visit our Sale page or sign up for updates to inquire about availability and receive announcements.